Iselin Mithai Store Pictures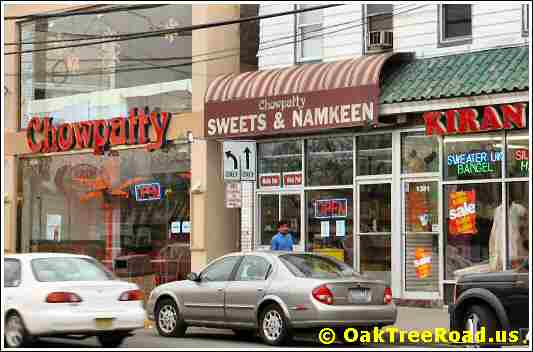 Indian Sweets & Snack Stores on Oak Tree Road, Iselin
One of the big attractions of Oak Tree Road for many Indians is the plethora of Indian sweets and snacks stores in Iselin and Edison.
These stores sell a variety of Indian milk sweets and spicy snacks.
You can treat yourself and the family to Pista Barfi, Kaju Katli, Besan Laddu, Chum-chum, Ariselu, Badushah, Mohan-thal, Chocolate Barfi etc and spicy snacks at Iselin Indian sweet stores.
Oak Tree Road Edison, Iselin