Oak Tree Road Bank Robbed
January 12, 2016 - The
TD Bank
at 2064 Oak Tree Road in Edison was robbed Saturday, January 9.
Edison Police said a Black man handed a note to one of the tellers demanding cash.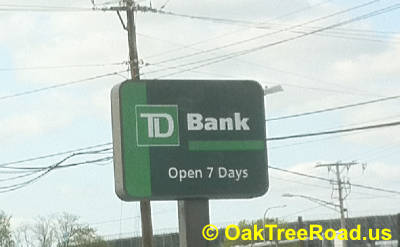 Eyewitnesses described the robber as 6-ft tall and wearing a U.S. Postal Service-style jacket over a red hoodie.
It seems no weapon was shown and no threats were made during the robbery.
After the teller handed out the cash, the suspect fled toward New Dover Road on foot.
The FBI and Edison Police are jointly investigating the robbery.
Edison Police is asking people with information on the suspect/robbery to contact Detective Sean Forker at 732-248-7531 or 732-248-7400.