India Day Parade 2017 on Oak Tree Road
July 24, 2017 -
India Day Parade
on Oak Tree Road in Edison / Iselin this year is scheduled for Sunday, August 13, 2017.
India Day Parade is organized annually to celebrate India's Independence Day on August 15.
India Day Parade Details
The 13th Annual India Day Parade will start around 2PM at the intersection of Oak Tree Road and Cinder Road (behind Lincoln Technical Institute) in Edison and go down Oak Tree Road and end around 8PM at Middlesex Ave in Iselin.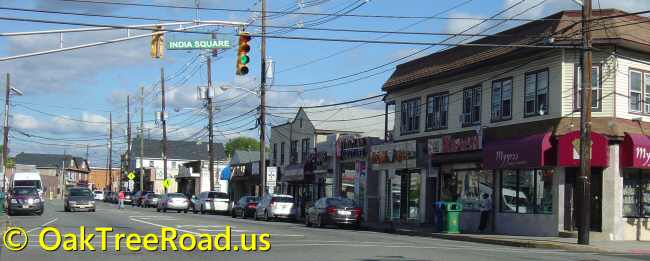 There will be a few floats depicting the culture of India as part of the parade.
Get there early because parking in the Oak Tree Road area is bound to be tight.
Oak Tree Road is an embarrassment of riches when it comes to
Indian restaurants
. Celebrate
Indian Independence Day
with a plate of Dum Chicken Biryani, Paneer Tikka Masala with Garlic Naan, a crisp Masala Dosa, and a tall glass of Mango Lassi during your visit to the area.