Oak Tree Road Hindu Puja Stores
When it comes to purchasing Hindu puja items, Oak Tree Road offers a good choice.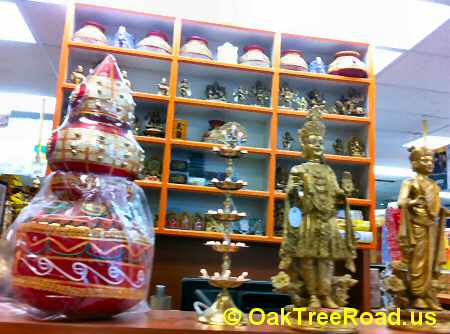 Idols of Hindu Gods
Be it idols of Hindu gods, japa beads, incense sticks, puja lamps, prayer mats, sandalwood paste, or special puja oil you get them all and more on Oak Tree Road.
Hindu pooja items can be purchased at
Apna Bazaar, Patel Brothers, India Grocers
and other Indian grocery stores on Oak Tree Road.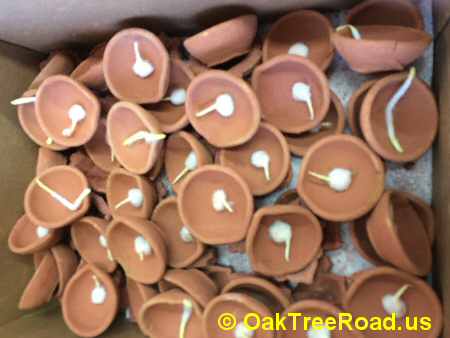 Hindu Pooja Lamps
Besides Indian grocery stores, there are stores like
Butala Emporium
in Sharda Plaza and
Patel Vasan Bhandar
(between Correja Ave and Middlesex Ave) on Oak Tree Road that sell a variety of Hindu puja items, small statues of Hindu Gods and vermilion.
Butala Emporium
1404 Oak Tree Road
Iselin, NJ 08830
Ph: 732-283-2446