Edison Oak Tree Rd Movie Showtimes
Big Cinemas
a.k.a
Movie City
screens Hindi, Tamil and Telugu movies every week. The theatre has been around for a long time at its present location 1655 Oak Tree Road in Edison.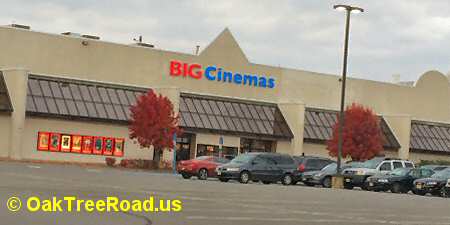 Initially, it was managed by a Punjabi operator. But Anil Ambani acquired it a few years back and made it part of his Big Cinemas network of theaters in the U.S. The theatre still has a shabby, run down look compared to
Regal
or
AMC Loews
. We would not recommend Big Cinemas because the overall viewing experience is horrible.
Big Cinemas
1655 Oak Tree Road Edison, NJ 08820 Ph: 732-548-2300
Hindi Movies
Sarkar 3
5/17/2017
5/18/2017
5/19/2017
5/20/2017
5/21/2017

4:00pm 6:45pm 9:25pm
4:00pm 6:45pm 9:25pm
1:25pm 4:05pm 6:50pm 9:35pm
1:25pm 4:05pm 6:50pm 9:35pm
1:25pm 4:05pm 6:50pm 9:35pm

Disclaimer: We are not responsible for any changes in showtimes. Please call the theatre before going.